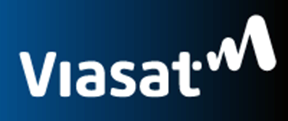 EL AL Israel Airlines and Viasat Inc. (NASDAQ: VSAT) have expanded their relationship, adding the Boeing 777 widebody fleet to the mix of EL AL aircraft with Viasat's equipment for high-speed, in-flight connectivity (IFC).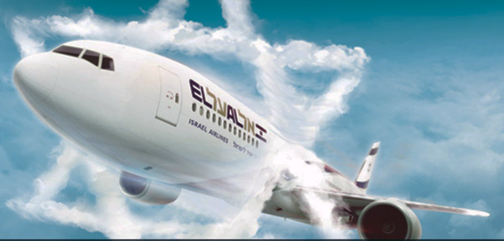 In addition to the Boeing 777 fleet, Viasat equipment currently powers the connectivity experience across EL AL's Boeing 787 Dreamliner, Boeing 737-900 and part of Boeing 737-800 aircraft. EL AL plans to have all widebody aircraft equipped with Viasat's latest generation IFC solution and all narrow-body fleet equipped with Viasat's in-flight entertainment and connectivity (IFEC) offering. EL AL expects to have the majority of its fleet connected with the Viasat service by the end of 2020.
The Viasat in-flight Wi-Fi service offers an at-home or office experience in the sky, keeping flight crews connected for enhanced passenger service and enabling passengers using smartphones, tablets or laptop computers the ability to browse websites, connect to email and instant messaging, use apps and social networks and to stream music and/or films when in-flight.
EL AL currently offers three in-flight Wi-Fi packages — Basic, Social and Business — which can be purchased during the flight through the EL AL Wi-Fi portal via credit card or EL AL Matmid Club points.
Don Buchman, VP + GM, Commercial Aviation, Viasat, said EL AL takes great pride in being an innovative airline and they continue to push the in-flight connectivity boundaries,. EL AL was first to launch Viasat's fast IFC service in Europe and the Middle East; first to deploy high-speed internet on transatlantic flights using the advanced ViaSat-2 satellite and are now the first airline to bring IFC to the Boeing 777 aircraft for global routes before the launch of the ViaSat-3 satellite constellation. Enabling high-speed, high-quality internet to their full fleet confirms their dedication to bring customers and crew fast, reliable connectivity service — no matter where they fly."
Nimrod Borovitz, VP, Strategy and Business Development at EL AL Israel Airlines Ltd. commented, that the company has a vision to serve passengers and crew members with high-speed, reliable, enriching experiences when flying to and from major global destinations. EL AL has enjoyed a partnership with Viasat and is excited to have all of the firm's aircraft supported by ViaSat-3 to make the airline fleet fully connected. EL AL's ongoing in-flight Wi-Fi investments will enable, over time, the more than 5 million passengers flown by the company each year to enjoy the internet.