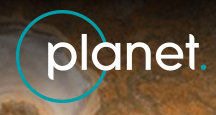 Planet has named Nathan Dickerman as the company's Chief Commercial Officer and he will be responsible for all customer-facing and partner functions, leading cross-functional teams within Planet, and helping drive the go-to-market strategy for Planet's data and analytics.
With 20 years experience in the enterprise software industry, Nathan brings the strategic thinking, customer engagement experience, and operational focus to help drive Planet's business objectives, particularly in new verticals like forestry and land use, maritime, and energy.
Prior to Planet, he was the VP of Worldwide Sales & Operations at AppDirect. He spent the previous five years at Autodesk, where he helped build and scale the company's global SaaS product lifecycle management software business to hundreds of new customers. Before that, Nathan was Sector VP of Sales at PTC. He began his sales career at IBM.