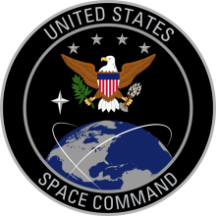 The Chief, Space Operations, United States Space Force, has announced the assignment of recently promoted Brigadier General Michael E. Conley, Commander, 1st Special Operations Wing, Air Force Special Operations Command, Hurlburt Field, Florida, to the command position of Vice Commander, Space Operations Command, United States Space Force, located at Vandenberg Air Force Base in California.
Space Operations Command is responsible for the organization, training, equipping, command and control, and employment of space forces to support operational plans and missions for U.S. combatant commanders and air component commanders. Space Operations Center serves as the headquarters and staff for United States Space Force's (USSF) Combined Force Space Component Command.
Brigadier General Conley will report to Major General John E. Shaw. He is the Combined Force Space Component Commander, U.S. Space Command, and Commander, Space Operations Command, U.S. Space Force, and he leads more than 17,000 joint and combined personnel with a mission to plan, integrate, conduct, and assess global space operations in order to deliver combat relevant space capabilities to Combatant Commanders, Coalition partners, the Joint Force, and the Nation.
As Commander of the U.S. Space Force's Space Operations Command, Shaw provides space capabilities such as Space Domain Awareness, space electronic warfare, satellite communications, missile warning, nuclear detonation detection, environmental monitoring, military Intelligence Surveillance and Reconnaissance, navigation warfare, command and control, and Positioning, Navigation and Timing, in support of U.S. Space Command and the other Combatant Commands.