ip.access is now collaborating with Blue Arcus Technologies Inc. to improve satellite backhaul for rural deployments — a trial in Jakarta, Indonesia, using 3G technology has demonstrated significant cost savings of an estimated $1,000 per site, per month.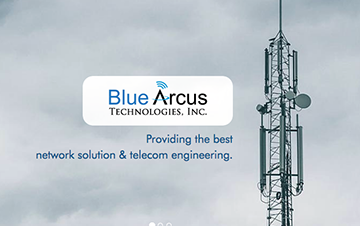 Due to the high cost of satellite backhaul and its performance limitations, subscribers in remote and rural portions of the world are typically limited to using voice centric technology, such as GSM. At the same time, issues with VoLTE latency mean that LTE is not viable for rural users who require voice services.
To offer a solution to this significant challenge, Blue Arcus Technologies Inc. and VSAT provider Lintasarta carried out a live speed, performance and QOS testing using ip.access' RAN (Radio Access Network) infrastructure and Blue Arcus' optimization software. The test was completed using service provider Indosat Ooredoo's network and using satellite backhaul with VSAT downlink bandwidth of 1Mbps and an uplink of 512Kbps.
Working together, ip.access and Blue Arcus Technologies Inc. deployed a 3G solution offering voice and data services in one single offering to rural communities in Indonesia. This optimized backhaul solution requires just 1 Mbps bandwidth per RAN , while other non-optimized satellite solutions require between 3 and 8 Mbps per RAN. As a result, the combination of Blue Arcus and ip.access' technology achieved significant cost savings of over $1,000 per site per month compared to traditional satellite deployments.
ip.access develops 2G, 3G, 4G and 5G carrier grade small cell radio solutions and has two primary lines of business; commercial communications networks deployed with service providers and private networks deployed with system integrators for critical infrastructures, security and surveillance. Headquartered in the United Kingdom, ip.access has deployed more than two million 2G, 3G and 4G small cells, across hundreds of commercial and private networks worldwide.
Blue Arcus Technologies Inc. (BlueArcus), is a provider of network solution and telecom engineering in the ICT industry. The company uses knowledge-based and field experience as a key to successful project scheduling which covers conceptualization, implementation and management.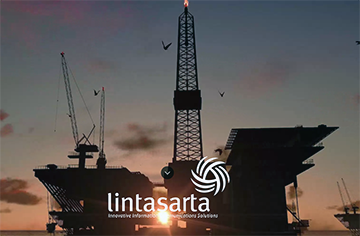 Lintasarta, established in April of 1988, is part of the business dynamics in Indonesia by providing reliable data communications, business information and internet services to remote areas of the archipelago. The company has been trusted to serve more than 1,700 corporate partners and has built connections to more than 20,000 networks, using the advanced infrastructure based on the Next Generation Network (NGN) Platform and the firm's services are supported by local support in more than 44 cities across the country.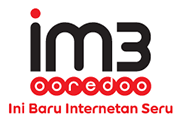 Indosat Ooredoo is one of Indonesia's largest telecommunication networks and services provider with currently around 63 million cellular subscribers. The company offers (prepaid and postpaid) mobile phone services, fixed voice (including IDD) services, fixed wireless and fixed telephone services.
Executive Comments
Commenting on the partnership, Naren Yanamadala, President and CEO at Blue Arcus said that the fact that this trial was so successful will open up a whole world of opportunities for communications in rural areas across the globe. These cost savings mean the company now has the potential to bring new mobile services to those who have, up until now, been off the grid.
CTO at ip.access, Nick Johnson, added that despite the best efforts of the industry, rural connectivity rates remain poor. The huge technical challenge of solving many of the issues surrounding satellite backhaul — including handling backhaul latency, high power consumption and high bandwidth capacity — means this successful trial represents a significant breakthrough. This joint approach can dramatically improve the connectivity experience for millions of people around the world.
Mr. Ginandjar, CTO at Lintasarta, noted that the outcome of this trial has been significant for Jakarta. Satellite backhaul costs are one of the key barriers to expanding connectivity in rural area in Indonesia. The fact this solution overcomes that cost barrier could have life-changing implications for rural communities.=