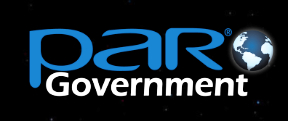 PAR Government Systems ("PAR Government") has re-launched their GV3.0® raster imagery and full-motion video (FMV) viewing package as a commercial product.
The new release is an enhanced version of the GV3.0 geospatial visualization tool once available only to the U.S. Defense and Intelligence, and GEOINT community.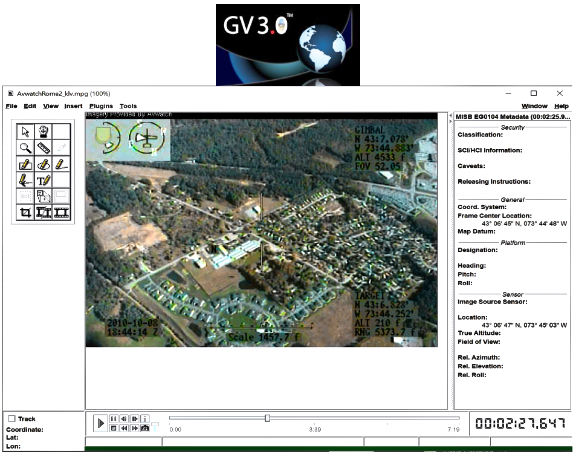 Originally developed by PAR Government as a Government-Off-The-Shelf (GOTS) application, GV3.0 is used to view raster imagery and full-motion video typically captured by geospatial collection sensors aboard satellites, aircraft and drones. A stand-alone application, GV3.0 reads many data files common in the GIS and GEOINT communities, including the National Imagery Transmission Format (NITF)and NATO Secondary Imagery Format (NSIF).
For exploitation and analysis of remotely sensed video, GV3.0 has been widely embraced by the U.S. Defense-Intelligence community as it allows end users to view and edit the KLV metadata (sensor type, geolocation, annotations, etc.) in the video stream that is vital for location-based applications and wide-area monitoring. Deployments of GV3.0 include NGA, NATO, U.S. military branches and U.S. Coalition Forces.
Official support for the GV3.0 GOTS product ceased with Build 985 in 2015 when the government contract concluded, leaving some users with expiring licenses or post-Windows 7 system incompatibility. At the request of stakeholders, PAR Government made the decision to fund continued development of GV3.0 as a commercial product available for purchase by end users without restriction in the public and private sectors.
The commercial GV3.0, now in Build 1010, has been optimized for use on 64-bit Windows 10 devices with support for Java version 12. License keys from older GOTS GV3.0 builds are not supported in Build 1010 and must be replaced. GV3.0 can be integrated into many existing geospatial analysis workflows.
PAR Government President, Matt Cicchinelli, said GOTS availability of GV3.0 is welcome news to the thousands of DoD personnel and contractors who have relied on this geospatial tool for almost 20 years. In the federal civilian and private sectors, first-time users will be impressed with the robust image and FMV viewing capabilities contained in such an affordable product. GV3.0 customers – both first-time and long-term – will be excited by the processing speed and ease of use in the latest build. In terms of affordability and function, no other commercial package even comes close to the new GV3.0.
For more information, visit the PAR Government website at: