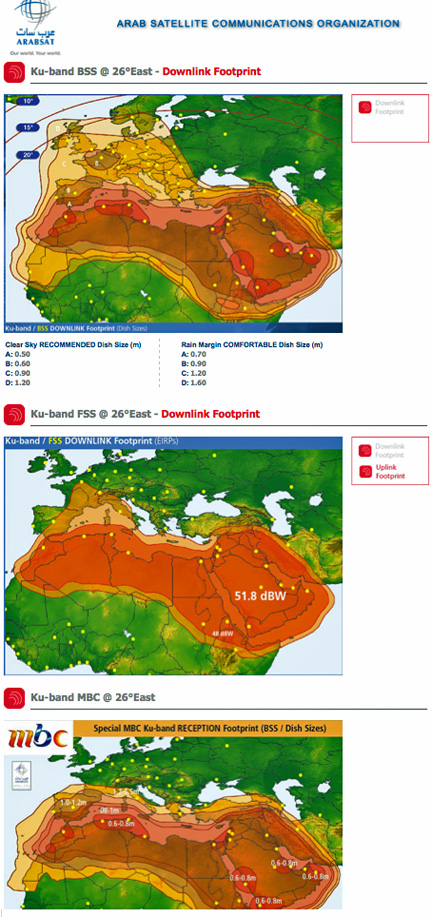 [SatNews] A new satellite broadcast platform has been built at the headquarters of the Iraqi Media Network in Baghdad, Iraq, to broadcast a bouquet on Arabsat satellites via its Hot Spot at 26 degrees East.
This bouquet includes all of the radio and TV programmers for all of the TV channels that currently operate from within or outside Iraq, demonstrating the mutual cooperative efforts between the Arab Satellite communications organization and the Iraqi Media Network to develop an audio and visual media infrastructure in the Republic of Iraq.
Mr.Mohammed Abdul-Jabbar Al-Shabout, Director General of the Iraqi Media Network, said that the launch of this bouquet will enable the Iraqi and the Arab viewers to watch all of their favorite channels on a single frequency across the Middle East and North Africa as well as large areas of Asia and Europe. One advantage of this bouquet is granting free as well as competitive subscriptions.
Eng. Khalid bin Ahmed Balkheyour, president and CEO of Arabsat, said, "Launching of the Iraqi bouquet came in furtherance of the distinctive relationship and cooperation with, as Arabsat whereby built a digital satellite broadcast platform in Baghdad, hoping for further developed cooperation between the Iraqi Media Network and Arabsat."