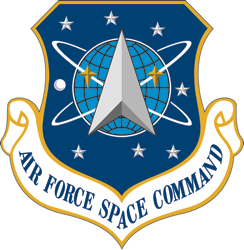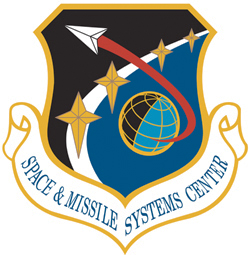 U.S. Air Force Space Command's (AFSPC) Space and Missile Systems Center, located at Los Angeles Air Force Base in California, is reporting that the Next Generation OPIR Geosynchronous Earth Orbiting (GEO) satellite program, commonly referred to as NGG, achieved another major milestone in 2019 by completing its system/ground and space vehicle preliminary design review (PDR) on September 27, 2019.
Next Generation OPIR will provide a capable, resilient, and defensible space-based global missile warning capability against emerging threats. As the Air Force pushes for rapid delivery of the first NGG satellite for launch by 2025, this milestone demonstrates the program is on track and will now proceed with a 12-month PDR campaign at the subsystem and component level.
The first block of the Next-Generation OPIR constellation will include five satellites, three of which will be in geosynchronous orbit and two will be in polar orbit. NGGs-1/2/3 will leverage the Lockheed Martin (LM) 2100 common satellite bus used across multiple Lockheed Martin programs and mission areas. Lockheed recently enhanced the LM 2100 to add capabilities that benefit multiple mission areas, including OPIR. Bus enhancements include elimination of obsolescence and insertion of modern electronics in multiple subsystems, as well as increased resiliency capabilities that are all applicable to the Next Gen OPIR mission.
Colonel Dennis Bythewood, the Space and Missile Systems Center's program Executive Officer for Space Development, said the combined government and contractor team has demonstrated its ability to move with deliberate speed over the past 18 months while maintaining the technical and programmatic rigor needed to ensure success. NGG is a critical piece of our missile warning architecture that will deliver a capable, defensible system to counter determined adversaries. While the program acceleration to meet this threat head-on created a near-term funding shortfall, Congress's support of the DoD's $161 million reprogramming request has kept the program on-track — the organization is confident the remaining shortfall will close in FY20 to enable delivery of the first satellite in 2025.
Colonel Ricky Hunt, the Next Generation OPIR Space Segment Program Manager added that this review demonstrated that the Next Generation GEO program's preliminary design meets the missile warning performance required to operate in a robust and competitive environment versus advanced adversary threats. The review was a key milestone demonstrating our readiness to move forward; enabling the build and integration of engineering design units (EDUs) for critical subsystems and procurement of critical long-lead flight hardware for a 2025 first Space Vehicle delivery. These EDUs are key enablers to demonstrate subsystem capabilities and exercise key integration activities that will burn down program risk before the space flight hardware is delivered.
Air Force Space Command's Space and Missile Systems Center, located at Los Angeles Air Force Base in El Segundo, California, is the U.S. Air Force's Center of Excellence for acquiring and developing military space systems. Its portfolio includes the Global Positioning System, military satellite communications, defense meteorological satellites, space launch, range systems, satellite control networks, space-based infrared systems and space situational awareness capabilities.