[SatNews] Joining Advantech Wireless as their Senior Vice President, Global Sales and Business Development, is Steve Richeson.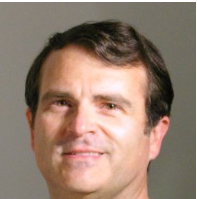 Steve joins the Company from his most recent position at Harris Corporation, where he was instrumental in establishing a sales pipeline for the Communications Solutions business unit of Exelis (formerly ITT Defense) prior to its $4.6 billion acquisition by Harris.
Mr. Richeson has 30 years of satellite industry experience and has held engineering and executive roles within multiple levels of the satellite communications value chain at such companies as Schlumberger, Radiation Systems SATCOM Technologies, GTE Spacenet International, Scientific-Atlanta, DISH Network, RF Solutions, and Harris Corporation.
"We believe Steve's leadership in both defense and commercial companies at various stages of their development, from start-up to publicly traded, will bring us the maturity and sales discipline to continue building a predictable and profitable revenue stream for Advantech Wireless," mentioned David Gelerman, President and CEO of Advantech Wireless.
Mr. Richeson said, "I've been watching Advantech Wireless for some time and have been impressed by their ability to bring a total solution to their customers. From satellite and terrestrial ground terminals to the most advanced VSAT networking capability in the industry. Advantech Wireless' focus on the customer and exceeding customer expectations while reducing their CAPEX and OPEX cost is a winning combination. I'm honored to be able to lead this team through the next stages of our growth."
Advantech Wireless is at Booth 1.A74 at IBC 2015.