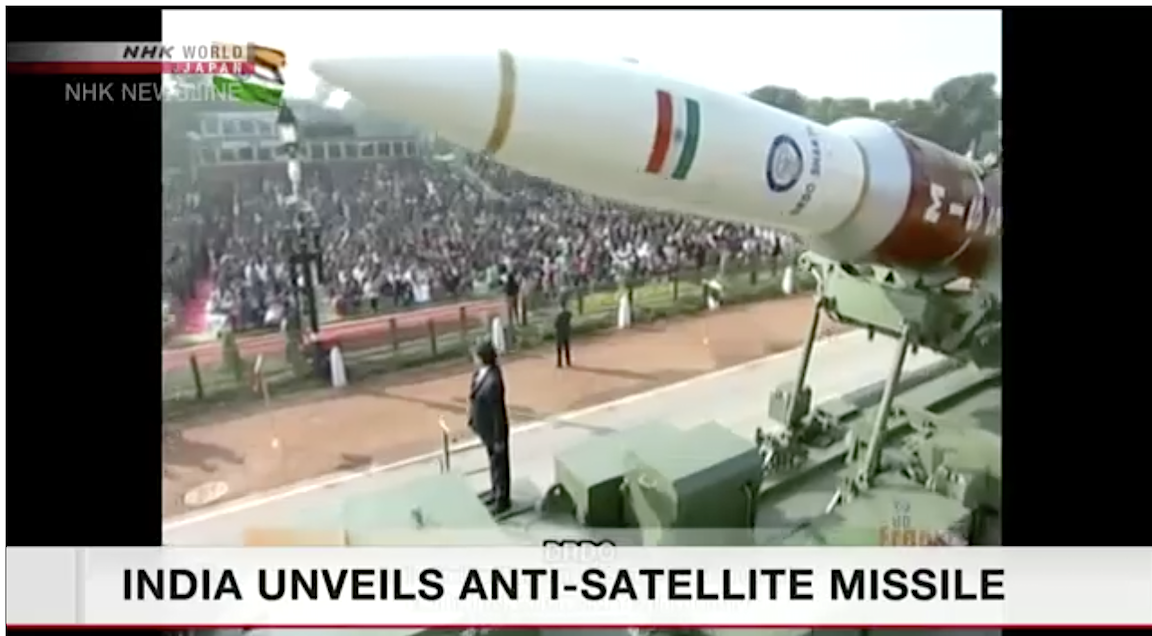 India has unveiled a domestically produced missile which it says can destroy satellites at a military parade in New Delhi.
The parade was held on Sunday to celebrate the 71st Republic Day since the country's constitution took effect in 1950.
The parade showcased tanks and missiles, including the Mission Shakti anti-satellite missile.
The new weapon was unveiled at a time when the United States, China, and other countries are competing to develop weapons to secure a military advantage in outer space.
Indian Prime Minister Narendra Modi's government has been boosting domestic production of defense hardware, under an initiative known as "Make in India."
The country's latest defense budget amounts to about 42 billion dollars.
Brazilian President Jair Bolsonaro was the chief guest at the celebrations this year.
India and Brazil belong to a group of five emerging economies, known as BRICS.