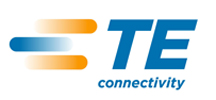 [SatNews] TE Connectivity (TE) has launched their new DEUTSCH 5015 High Power contacts that deliver improved performance and reliability, and fully comply with the MIL-DTL-5015 specification for military and aerospace markets.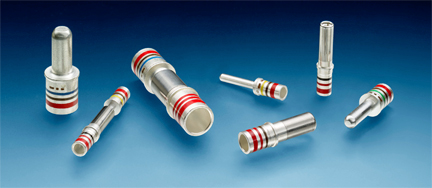 "After years of product design and development, TE is excited to offer a high-power contact solution for use in harsh environments which is competitively priced," said Jimmy Johnson, Product Manager, Global Aerospace, Defense & Marine, TE Connectivity. "Careful attention to material selection, contact design and protective coatings make the DEUTSCH 5015 High Power contacts an economical solution for connector power management."
Each of the DEUTSCH 5015 High Power contact sizes has been designed to provide and maintain performance over a range of temperatures providing low contact resistance while minimizing plating wear. Ideal for high power applications such as electronic, electrical power and control circuits, the contacts are precisely machined to maintain excellent dimensional tolerances, which results in improved performance. The copper base metal is plated with nickel and silver. The nickel plating provides a diffusion barrier to guard against copper migration, while the silver plating is used to minimize contact resistance and help provide corrosion protection. A pneumatic tool is required for crimping and military standard insertion/removal tools are recommended when inserting and removing contacts from connectors.
For more information on TE's DEUTSCH 5015 High Power contacts, view the firm's online catalog at this direct link.