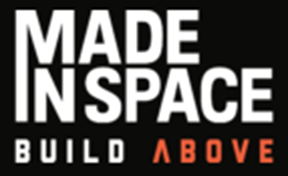 Made In Space, Inc. (MIS), in partnership with Braskem (B3: BRKM3, BRKM5 and BRKM6; NYSE: BAK; LATIBEX: XBRK), will send the first commercially-developed plastic recycling facility to the International Space Station (ISS) on Northrop Grumman's 12th commercial resupply mission (NG-12).

The facility, named Braskem Recycler, aims to improve the sustainability of manufacturing capabilities on the ISS. Recycler is designed to convert plastic waste and 3D printed objects into feedstock that can be used by additive manufacturing facilities currently on the ISS. Onboard the space station, plastic waste and materials will be loaded into the facility and then reduced into smaller pieces. The reduced pieces are then heated, extruded, and spooled into feedstock that is compatible with the MIS Additive Manufacturing Facility. Aside from material loading, the recycling process is automated and requires minimal crew intervention.
MIS pioneered manufacturing capabilities in space with its first- and second-generation 3D printers, with on-orbit operations dating back to 2014. The addition of Recycler to the suite of manufacturing capabilities, currently on ISS, could create a near-closed loop manufacturing system that would reduce reliance on feedstock to be continuously resupplied from Earth. This could yield important benefits for future space exploration by improving reusability and sustainability of manufacturing processes in space.
NG-12 is set to launch from NASA's Wallops Flight Facility on Wallops Island, Virginia, no earlier than November 2 at 9:59 a.m. EDT.
Recycler was developed by MIS through a partnership with Braskem, the world's leading biopolymer producer and the largest thermoplastic resin producer in the Americas. As a part of Braskem's ongoing efforts to promote Circular Economy, Recycler will demonstrate its recycling capabilities with a specific polyethylene, developed by Braskem, called I'm green™ Biobased PE. Green PE is sourced from sugar cane, a renewable raw material. MIS and Braskem have previously collaborated to demonstrate additive manufacturing with I'm green™ Biobased PE on-orbit in 2016.
Recycler is the fourth facility that MIS has launched to the International Space Station.