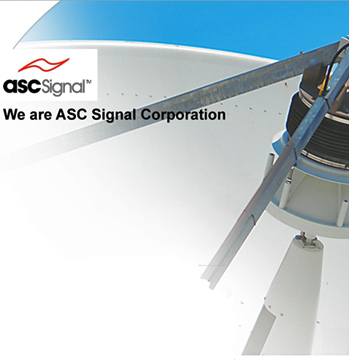 [Satnews] Keith Buckley, president of the ASC Signal Division of Communications & Power Industries LLC (CPI) will join technology experts from Newtec, AvL and others at the annual NAB/CCW conference in New York on Thursday, November 12, at 10:30 a.m. to discuss the current state of antenna technology and new technologies that are being considered or employed successfully.
Mr. Buckley's panel, "It All Starts on the Ground," is among the sessions at the featured SATCON segment of the conference. SATCON concentrates on the role of satellite products and services in the delivery of content for the broadcast media, enterprise and government.
Mr. Buckley, who is a frequent speaker at telecommunications-related events around the globe, was asked to give special emphasis on how antenna technologies, which are basic to the satellite industry, are keeping the industry "relevant." He will discuss the current landscape for high-performance antennas in a marketplace that is increasingly seeing service providers in need of greater flexibility to communicate through multiple platforms.
"There's little doubt, from our view, that the multi-frequency future is 'now,'" Mr. Buckley said. "ASC Signal Division's engineering approach has embraced this, whether we are talking about power amplification or the next-generation controller to operate the entirety of the satellite antenna subsystem."
Mr. Buckley has led the ASC Signal Division of CPI since the company's acquisition this year. He was CEO of ASC Signal beginning in 2010. Prior to that he served as president of Trusonic, and also as a senior executive at global satellite industry companies such as Globecast. Mr. Buckley has been an active champion for the satellite industry, having served as chairman of the Society of Satellite Professionals International and a member of its board of directors.