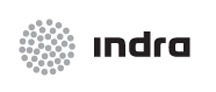 [SatNews] The demonstrator radar developed by Indra for detecting objects in space has successfully passed the validation tests performed within the European Space Agency's Space Situational Awareness (SSA) preparation program.

The first phase of this program aims to establish the basis for building the future European system that will monitor the waste from other missions that is floating freely in space. There are an estimated 700,000 objects orbiting our planet in an uncontrolled manner, and this poses a serious risk to our missions and operational satellites. The tests performed at Santorcaz (Madrid) had the aim of verifying that the technology used by the radar system is mature enough to be used in the design of a definitive surveillance system..

Indra is Spain's number 1 consulting and technology multinational and one of the main multinationals in Europe and Latin America. Innovation and sustainability are the cornerstone of its business, having assigned over 570 million euros to R&D&I in the last three years, a figure that places it among the top European companies in its sector in terms of investment. With approximate sales of 3,000 million euros, 61 percent of its sales revenue is from the international market. It has 42,000 employees and customers in more than 138 countries.