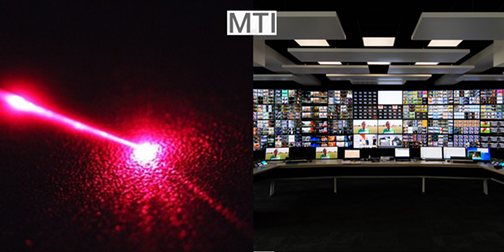 The Switch, a platform for the production and global transmission of live video, has partnered with MTI Teleport to combine and extend the global reach of the two company's production services and transmission networks.
The move makes it easier and more cost-effective for customers of the Switch and MTI to acquire live feeds and distribute content seamlessly via a reliable, extensive international network.

Thanks to the partnership, MTI will be able to offer German broadcasters access to The Switch's entire global network, which includes the United States, Canada, PRC, The United Kingdom, France, Australia and New Zealand, while TV networks, streaming services and other content producers using The Switch will be able to cover live events from MTI sites in Austria, Germany and Switzerland.
For instance, U.S. customers of The Switch will have access to events such as live soccer matches from Germany's Bundesliga, while MTI clients will be able to tap into NFL football, NBA basketball and other big league sports from North America — where The Switch has low-latency connectivity with every major professional arena or stadium.
MTI has already taken advantage of the growing relationship, working with The Switch to deliver live boxing coverage across Germany of the heavyweight title fight between Britain's Tyson Fury and Germany's Tom Schwarz at the MGM Grand in Las Vegas last month.
Eric Cooney, President and CEO of The Switch, said that partnering with MTI Teleport is an important step in our international expansion strategy. It will enable the company to help our customers continue to meet the growing global demand for live sports and event coverage, from any location.
Ludwig Schaeffler, MTI Teleport's CEO, added the company is always looking for ways to enhance the firm's network reach and connectivity to deliver more events and the best possible media experiences for clients. By partnering with The Switch, MTI is greatly extending the firm's ability to do that and bringing significant value to customers.