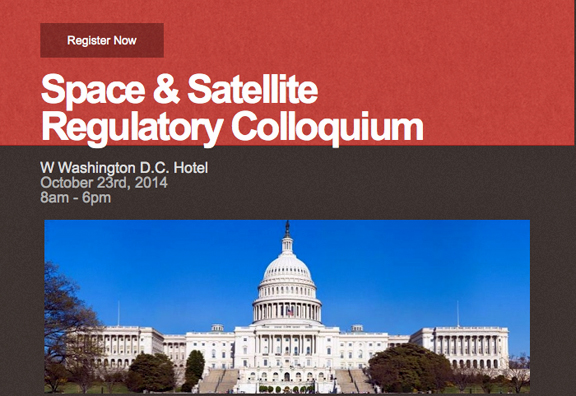 The myriad laws and the regulatory issues that envelope the SATCOM environment are currently such that no one person can know everything about these crucial matters — five subject-matter experts on October 23rd in Washington D.C tackle and explain what all need to know to succeed in business.
Del Smith, Senior Space Business Counsel, Dentons, Washington DC, and Chris Stott, Chairman & CEO, ManSat, Isle of Man, have promised an extraordinary collection of experts to analyze and discuss the latest developments in the legal and regulatory environments that affect the entire satellite and space industries.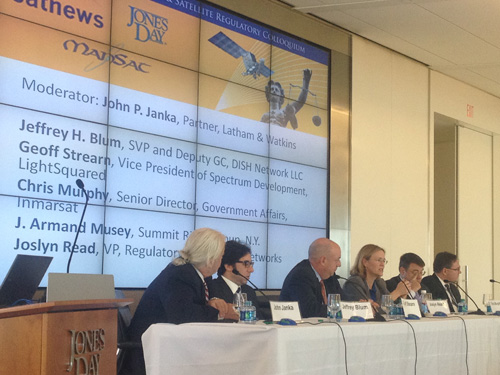 The colloquium has a limited number of seats and, by next week, should be full. Last year's introductory colloquium has driven even more interest this year. Being conducted at the W Hotel in Washington DC, registrations are running well ahead of last year's attendance commitments.
The subjects being examined include:
The regulatory framework of ITAR—what's new...
Spectrum availability and the attendant issues
The effects on the launch industry of regulation, consolidation and fragmentation
Satellite finance concerns
New regulatory matters
What is the regulatory environment affecting non-geostationary satellites
Are we ready for WARC (World Administrative Radio Conference) in 2015?
Billed as a highly informative day with numerous networking opportunities, this is a event not to be missed.
For more information go to http://www.satnews.com/space14