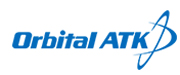 During the 34th annual Space Symposium in Colorado Springs, Colorado, Orbital ATK (NYSE: OA) provided a detailed update on the important progress being made on the firm's Next Generation Launch System.
The company reaffirmed its commitment to the U.S. Air Force's Evolved Expendable Launch Vehicle (EELV) program for national security space missions with the announcement of the name of the rocket, OmegA, and the selection of its upper stage propulsion system. As one of the company's largest strategic investments, OmegA will provide intermediate- to heavy-class launch services for Department of Defense, civil government and commercial customers beginning in three years.
Over the last three years, Orbital ATK and the U.S. Air Force have together invested more than $250 million in developing the OmegA rocket and the company has committed to an even larger additional investment to complete its development and certification. Orbital ATK is already building major propulsion and structural elements with a program workforce of about 500 employees. OmegA is on schedule to complete propulsion system ground tests in 2019 and to conduct its first launch in 2021.
The rocket configuration consists of Orbital ATK-built first and second solid rocket stages, strap-on solid boosters and a cryogenic liquid upper stage. After careful consideration, Orbital ATK recently selected Aerojet Rocketdyne's RL10C to be OmegA's upper stage propulsion engine.
Approximately 500 employees are currently working on OmegA, a number that is expected to grow to about 1,000 people over the next 18 months. The company's development team is working on the program in Arizona, Utah, Mississippi and Louisiana, with launch integration and operations planned at Kennedy Space Center in Florida and Vandenberg Air Force Base in California. The program will also support hundreds of jobs across the country in its supply chain.
The next phase of the OmegA program is expected to begin when the U.S. Air Force awards Launch Services Agreements in mid-2018, which will include the remaining development and verification of the vehicle and its launch sites. After initial flights of its intermediate configuration in 2021, OmegA will be certified for operational EELV missions starting in 2022 with initial heavy configuration flights beginning in 2024. Ground tests are expected to start next year with the first launch to occur in 2021.
Scott Lehr, President of Orbital ATK's Flight Systems Group, said that the company's OmegA rocket provides the best combination of performance, affordability and reliability to support the full range of our customers' mission requirements. Based on the firm's experience of producing more than 430 launch vehicles over the last 35 years, the company has the rigorous processes, operational discipline and oversight transparency that are expected by U.S. government customers. And with the industrial resources and financial capabilities of a $5 billion revenue company, Orbital ATK is fully committed to meeting the technical and schedule requirements of this important program.
Aerojet Rocketdyne CEO and President Eileen Drake added that the RL10 has provided reliable upper stage propulsion for more than five decades and the company looks forward to continuing that legacy with Orbital ATK and the OmegA rocket. By selecting the RL10, Orbital ATK is able to leverage investments made by the U.S. Air Force and others to build resilient space launch capabilities for the nation.
Mike Pinkston, Deputy General Manager of Orbital ATK's Launch Vehicles Division, added that the RL10 has an extensive flight history and provides a low-risk, affordable engine with outstanding performance. OmegA is a robust, all-American launch system with its entire design based on flight-proven technologies and common components from Orbital ATK's diversified lineup of rockets and propulsion systems. He added that Orbital ATK currently has 10 launch vehicle product lines that are in active production and operations for government and commercial customers, leveraging the efforts of one of the industry's most experienced launch vehicle development and operations teams. The company has built and delivered about 160 space and strategic launch vehicles and approximately 275 target vehicles in the past 35 years, with current annual production rates totaling about 20 vehicles per year.