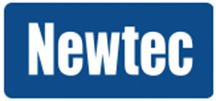 At this year's NAB Show in Las Vegas, Nevada, at the Las Vegas Convention Center from April 9 through April 12 at booth SU1516, Newtec will be offering a free DVB S2X Channel bonding demo for Ultra HD — and interested parties should book a free demo as quickly as possible.
By selecting the correct technologies, operators can create increased profitability, interoperability and growth in the satellite communications market – all of which are particularly relevant when talking about delivering UHDTV.
With the MCX7000 Multi-Carrier Satellite Gateway supporting DVB-S2X and Channel Bonding, Newtec provides customers with the equipment they need for efficient video distribution of UHDTV. That will ensure that the next generation of broadcast technology can be seamlessly delivered into viewers' homes.
Newtec's NAB show page can be accessed via this direct link...