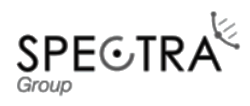 Spectra Group (UK) Ltd. has announced that, in the 12 months since last year's SOFIC event, nearly 1,000 SlingShot systems have been ordered from specialist end-users across four continents — this takes the total number of systems shipped to more than 3,000, an endorsement of Spectra's dominant position in the Tactical SATCOM market place.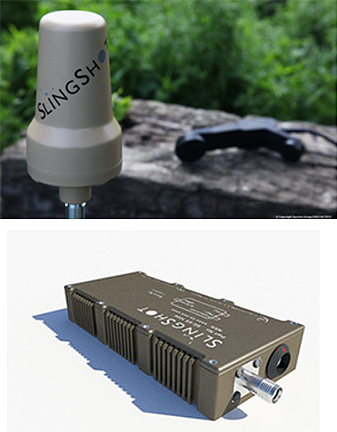 Spectra's SlingShot is a unique, low SWaP system that enables in-service U/VHF tactical radios to use Inmarsat's commercial satellite network for BLOS COTM. Including omnidirectional antenna for the man, vehicle, maritime and aviation platforms, the tactical net can broadcast over a thousand miles between forward units and a rear HQ, no matter how, or where, the deployment.
In addition to C2 voice, the system enables data capability supporting mission critical applications such as; artillery fire missions, GPS tracking and biometric analysis. With reduced cost compared to traditional TACSAT, increased channel availability and almost no increase in the training burden, SlingShot is redefining tactical communications. Spectra has strategic relationships with both Inmarsat, whose L-TAC™ service uses SlingShot and Airbus, which brands SlingShot as TREx services.
This milestone announcement coincides with the SOFIC 2018 exhibition taking place in Tampa, Florida, 21-24 May. At SOFIC 2018, Spectra's partners, ComSat, will be showcasing SlingShot on their stand (Booth 225) and Spectra representatives will also be on hand to provide further information, if required. Live demonstrations will also be taking place outside by appointment, at the Satcom Direct RV.
Simon Davies, CEO at Spectra Group (UK) Ltd said that this order intake milestone is one the company is proud of — SlingShot is fast becoming the system of choice for use by the world's finest specialist users. Significant amounts of interest in the company's products and services from around the globe are being received — our attendance at SOFIC 2018 is another opportunity to meet people and explain the advantages of the firm's systems.