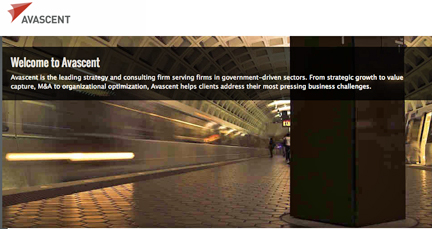 [SatNews] Avascent is pleased to be participating in the 3rd Annual Space & Satellite Regulatory Colloquium in Washington DC on October 23rd.


Satnews, in collaboration with Mansat and Dentons US LLP, is presenting an informative, one-day Space and Satellite Regulatory Colloquium that will be focused on the emerging space law and regulatory issues that face the U.S. Administration and International governments. The colloquium will be held in Washington D.C. at the W Washington Hotel. This is a perfect opportunity to get your questions answered to key questions facing companies that are attempting to navigate through the various complex rules and regulations.
The agenda includes...
Five separate sessions to help attendees determine the potential impact of WARC 2015
Meet and discuss particular issues with some of the countries leading attorneys and legal practices.
What influence is the FCC having on the commercial market?
Multiple additional issues, all covered in one day

Avascent invites you to attend this informative event, which is scheduled to start at 7:30 a.m. and conclude at 5:30 p.m. Breakfast and lunch will be provided and a reception will be held on the rooftop garden venue of the hotel at the conclusion of the collogquium.

Please visit http://www.satnews.com/space14.php for additional details and registration.

Also, register prior to September 15th to receive an Early Bird discount that is worth $100.
The AVASCENT infosite may be accessed at http://www.avascent.com/