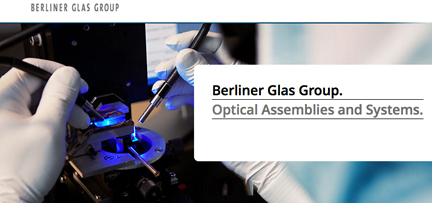 [SatNews] On April 3, 2014, shortly after 11:00 p.m., Sentinel-1A, a polar-orbiting satellite, was launched successfully on a Soyuz rocket from Europe's Spaceport Kourou in French Guiana.
Sentinel-1A is the first satellite of the ESA Sentinel fleet, that has been developed specifically to provide large amounts of data and pictures for the Earth observation program Copernicus. Sentinel-1A will orbit the Earth at an altitude of a few hundred kilometers (in a low Earth orbit) and will provide all-weather, day and night radar imagery for land and ocean services.
A laser communications terminal (LCT) of Tesat-Spacecom also is on board Sentinel-1A. This laser communications terminal includes several optical components and systems of the Berliner Glas Group. These high-precision opto-mechanical systems designed and produced by the Berliner Glas Group at its locations in Berlin, Germany and Heerbrugg, Switzerland, guide and process the laser light in the transmission as well as receiver channels of the laser communications terminal. The highest requirements had to be realized to ensure an error-free operation during the entire lifetime of the satellite in space.
The laser communications terminal on board Sentinel-1A is another component of the European Data Relay System (EDRS) and enables high-speed data transfers between the low Earth orbit and the geostationary Earth orbit. The first high-volume data connection between the laser communications terminal on Sentinel-1A and a satellite in geostationary Earth orbit is expected to be realized later this year.
The Berliner Glas Group infosite is located at http://www.berlinerglas.com/home