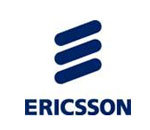 [SatNews] As the new age of TV Anywhere is ushered in through a combination of mass connectivity and an explosion in the number of smart devices, the result is a huge upsurge in video consumption. TV service providers are increasingly facing unprecedented levels of complexity as they strive to process more video streams than ever before. Inefficient stream process management is a challenge and liable to affect service reliability, as well as directly impact upon operational costs.
To help combat the challenges of delivering content anywhere, anytime and to any device, Ericsson (NASDAQ: ERIC) is launching a brand new video processing platform at 2014 NAB Show, 5-10 April, Las Vegas (booth #SU721), specifically designed for ultra-high density stream processing and operational reliability. Each component and functional element of the new 2RU platform has been designed for future performance needs, and its capabilities can be combined to create a system that scales perfectly for DTH satellite, IPTV and cable applications. The first product on the new platform is the Ericsson AVP 1000 Stream Processor, the most dense and powerful stream processor of its kind.
Dr. Giles Wilson, Head of TV Compression, Ericsson said: "Managing stream processing in increasingly video-centric network infrastructures can be complex and problematic. The AVP 1000 Stream Processor has been designed to take the pain out of this process by delivering enough power and density while keeping operational costs to a minimum. With over two decades of experience in the compression space, we understand that our customers need solutions which offer the perfect combination of performance quality, cost effectiveness, and investment value and our new stream processing platform does just that."
Ericsson's AVP 1000 can process up to 512 transport streams of up to 300 Mbps each. It includes 10GigE interfaces, six high capacity option slots, dual high-capacity power supplies and new front to rear cooling with twin independent airflows for maximum cooling efficiency. Content security is assured through the scrambling of eight separate CAs (conditional access).
All of this processing power is harnessed through a UI (user interface) specifically engineered for easy-to-use operation. The product configuration has been designed in collaboration and consultation with Ericsson customers and allows easy management and configuration, speeding up overall service deployment and providing unrivalled levels of density, reliability and scalability.
Ericsson's AVP 1000 complements its leading encoding platforms with best-in-class stream processing capabilities, and is also supported by the new Ericsson Virtualized Encoding platform, a brand new approach to video processing and the industry's first unified software solution designed to remove the complexity of TV Anywhere delivery.
Further details are available at http://www.ericsson.com/ourportfolio/telecom-operators/avp-1000-family
Additionally, Ericsson (NASDAQ: ERIC) is launching its Next Generation Playout solution at NAB Show 2014
With Next Generation Playout, Ericsson is leveraging its global scale and services leadership to offer broadcasters managed or hosted playout services that can be delivered from a number of locations worldwide. Next Generation Playout gives Ericsson broadcast services customers access to major data centers across the world, with signal distribution through hundreds of co-located carriers, distributors and connectivity providers. This connectivity network, coupled with a software-defined workflow, helps broadcasters to overcome the geographic dependencies that have previously limited playout.
In addition, Next Generation Playout enables faster time to market and a whole new set of over-the-top (OTT) and video on demand (VOD) distribution possibilities, as well as benefits such as increased flexibility, improved service delivery and reduced upfront and operating costs. Broadcasters that opt for managed Next Generation Playout will be able to reduce their operational expenditure by consolidating their operations and focusing on creating more effective workflows and processes.
Next Generation Playout can be monitored remotely and is available as either a managed or a hosted service. In the case of managed Next Generation Playout, operations are controlled by Ericsson, utilizing the infrastructure of our existing Global Service Centers. In the case of hosted Next Generation Playout, operations are controlled by broadcasters from their own premises using Ericsson-supplied broadcast desks and web interfaces. In the latter case, Ericsson will train the broadcaster to operate Next Generation Playout in line with customer requirements.