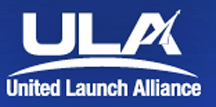 United Launch Alliance leaders and engineers completed an important milestone with the conclusion of the system Critical Design Review (CDR) for the company's new Vulcan Centaur rocket — the system-level CDR is the final review of the design for the overall rocket.
The system CDR was a week-long detailed review of the entire Vulcan Centaur system with the primary focus to verify all of the elements will work properly together as a system. As part of the certification process with the U.S. Air Force, Air Force representatives are included as part of the design review.
When the first Vulcan Centaur rocket flies in less than two years, a high percentage of the rocket will have flown before on ULA's Atlas launch vehicle including the fairing, upper stage engines in a dual configuration, avionics, software and solid rocket motors.
ULA and its suppliers have invested in and modernized the factory in Decatur, Alabama, bringing in state-of-the art manufacturing technologies. Flight hardware is already being built for the first flight, and the production is on schedule for the initial launch in 2021.
With more than a century of combined heritage, ULA is the world's most experienced and reliable launch service provider. ULA has successfully delivered more than 130 satellites to orbit that provide Earth observation capabilities, enable global communications, unlock the mysteries of our solar system, and support life-saving technology.
Tory Bruno, ULA's president and CEO, said this is a tremendous accomplishment for the ULA team and a significant milestone in the development of a rocket — signaling the completion of the design phase and start of formal qualification. Vulcan Centaur is purpose built to meet all of the requirements of the nation's space launch needs and its flight-proven design will transform the future of space launch and advance America's superiority in space. ULA's Atlas and Delta rockets have served as the backbone for American space launch for decades and the company's next-generation rocket will advance this rich heritage. Vulcan Centaur will provide higher performance and greater affordability while continuing to deliver our unmatched reliability and precision. Vulcan Centaur brings together the best of Atlas and Delta technology, and the company is flying all of the major components that the firm can on Atlas V first to reduce the risk for ULA customers on the first flight.