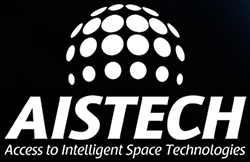 GomSpace A/S, a subsidiary of GomSpace Group AB (the "Company"), and AISTECH have signed a contract for a total value of approximately 1.4 million euros.

The first part of the contract, for six, standard smallsat platforms is a follow-on order of four platforms ordered in September of 2017, according to the Framework Delivery Agreement signed between the companies.
The second part of the contract includes Assembly, Integration and Verification of AISTECH's 10 DANU spacecraft, built on GomSpace platforms, as well as additional engineering services, such as pre-launch Environmental Testing. All of these activities will occure within the next 12 months at GomSpace's recently inaugurated center for constellation integration.
The DANU Constellation of more than 100 spacecraft will provide global Air Traffic detection services as well IoT / M2M (Internet of Things / Machine to Machine) connectivity for critical asset tracking and monitoring. The DANU spacecraft have been designed by AISTECH to deliver the highest levels of quality services with space-based data infrastructure.
Niels Buus, the CEO of GomSpace, said that this contract is a great example of the quick development of the New Space sector, with Guillermo Valenzuela, the CEO of AISTECH adding that all hope to see the firm's 10 spacecraft in orbit soon and that this contract is a major milestone in the development and deployment of the DANU constellation. The first 10 satellites shall be in orbit by mid-2019, providing cost-efficient data and connectivity services to customers across the globe.