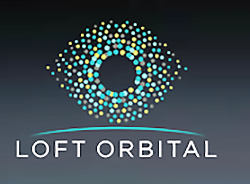 Loft Orbital Solutions, a provider of Space Infrastructure as a Service, announced this week that the the company has signed agreements with more than 20 companies to join the firm's inSpace Mission Partner Program as inaugural members.
inSpace partners are companies across the space value chain with whom Loft Orbital will collaborate for their end-to-end space mission offering. These partners span Satellite Bus, Launch Services, Ground Segment Services, Payload and Data Analytics. Each partner's product has been validated for compatibility with Loft Orbital's technology.
Loft Orbital owns and operates standard smallsats and flies customer payloads as a service. The company is developing the Payload Hub™, a universal interface for accommodating multiple payloads on the same satellite, as well as Cockpit, software that enables customers to operate their payloads in orbit. Loft Orbital handles all aspects of the satellite mission on behalf of the customer, including satellite procurement, launch campaign management and satellite operations, as well as insurance, licensing and financing.
The creation of inSpace is core to Loft Orbital's mission to make it simple for organizations to access space. By working to bring about standardization with its partners, Loft Orbital is positioned as a one-stop shop for customers who require infrastructure in LEOt. Loft Orbital will leverage inSpace to rapidly and reliably deploy a wide range of mission configurations and capabilities for its customers.
The Payload Hub, which standardizes payload interfaces on both a software interface and mechanical level, is a logical extension of the standardization trend that has already occurred in the launch industry, from cubesat deployers to ESPA Payload Adapters. Loft Orbital is leveraging inSpace to build an end-to-end offering around this core technology.
This approach also enables Loft Orbital's customers to benefit from the rise of standard, mass-manufactured satellite buses built by companies who have standardized their satellite design and supply chain such as LeoStella, a joint venture between Spaceflight Industries and Thales Alenia Space*. LeoStella brings economies of scale to an industry traditionally defined by custom one-offs. For partners such as LeoStella, Loft Orbital opens a new range of missions that would otherwise not be naturally accessible.
In the coming months, Loft Orbital will announce their first satellite missions. Currently, Loft's interfaces and software are compatible with several inSpace Satellite Bus Partners and work is being done to ensure compatibility with the others. The partners in the inSpace program range from large, established players to small technology specialists. The program also includes both established companies as well as emerging startups to draw on the dynamic New Space landscape. Loft Orbital's inaugural inSpace partners are listed below:
Satellite Bus: LeoStella, Space Systems Loral, OHB/LuxSpace, Satrec Initiative, Blue Canyon Technologies
Launch Services: ECM Launch Services, Spaceflight Industries, Rocket Lab, Vector Launch, Firefly Aerospace
Ground Segment Services: Kongsberg Satellite Services, Swedish Space Corporation, Infostellar
Payload: GomSpace, AirPhoton, EmTroniX, Media Lario, Satlantis, Moog, Cosine
Data Analytics: Orbital Insight, EarthCube
Executive Comments
Pierre-Damien Vaujour, co-founder at Loft Orbital, said that the technology the company is building for payload accommodation and satellite operations are essentially abstraction layers, enabling the firm to fly any payload on any satellite bus from inSpace — within a given mission envelope — with little to no customization and non-recurring engineering required. We aim to do for space what USB did for connecting all devices. Loft Orbital has worked with inSpace partners to ensure technical compatibility with the company's technology, pricing validation, schedules and business terms in order to enroll them as preferred partners. They view the company as a differentiated sales channel given the unique service we are offering to customers."
He added that with the Payload Hub and Cockpit, Loft Orbital creates cross-compatibility between the elements of a satellite mission. The inSpace partners, who have different interfaces, different software protocols and different processes, can be a part of the company's missions without making any changes to their existing products. For example, it is now possible for a customer in Indonesia to benefit from a mission operated by Loft Orbital as a service to monitor sea surface winds, where a Moog payload flies on a Satrec-i bus that is launched by Rocket Lab and the data is downlinked through a rented ground segment in Scandinavia — and none of these companies need to talk to each other or do any customization because Loft Orbital brings the cross-compatibility to the mission. The result is that we offer massive cost benefits and schedule reliability to our customers. Essentially, we remove the complexity of a space mission from the customer who just cares about controlling their payload and getting their data.
Antoine de Chassy, Loft Orbital's CEO, noted that the company would rather have constraints placed upon them by the bus provider, rather than shoulder expensive and time-consuming NRE [non-recurring engineering]. The firm's ability to work with standard buses, complemented by the Loft Orbital satellite bus-agnostic approach, is critical to the company's ability to scale while optimizing for affordable prices and fast delivery-to-orbit times.
* Thales Alenia Space: joint venture between Thales (67 percent) and Leonardo (33 percent)